A friend of mine recently told me that when she was a little girl she used to count the number of photos of herself in her family's home. Then she'd count how many there were of her brother. She wanted to make sure they were equally represented. That they were both loved and that it showed on her family's walls, side tables, dressers.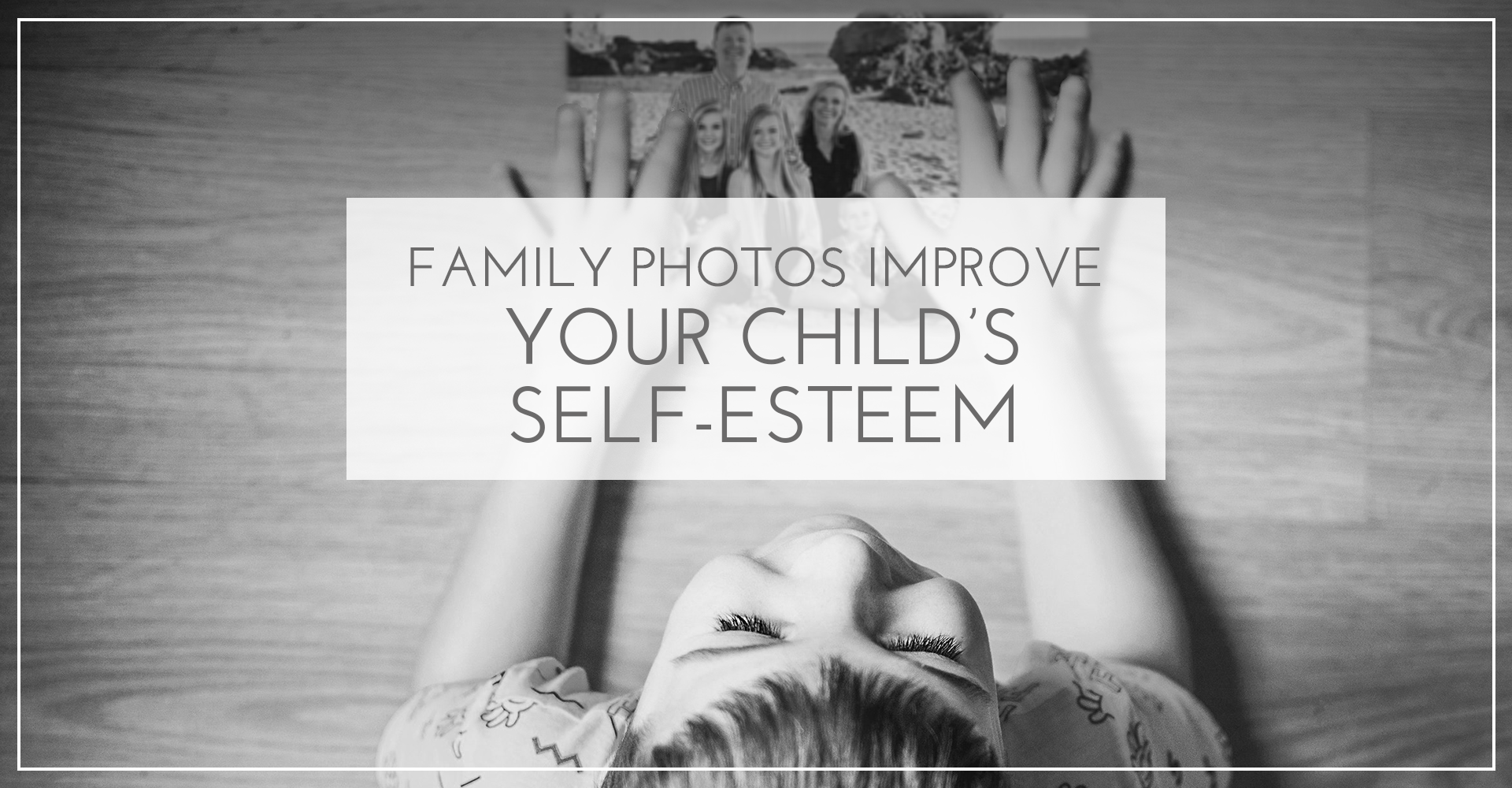 One of my favorite things about my photography work is seeing the looks on my clients' (and their children's) faces when they see just how amazing and beautiful they look in photos.
As children grow and develop, the world around them influences how they internalize love, belonging, and self-esteem. As parents, we know that showing our love and acceptance to our children is integral to their growth as happy, healthy future adults, but did you know that seeing themselves in photos actually boosts their self-esteem as well?
Research has indicated that having family photos in your home can actually help your child feel more valued and even given them a deeper understanding of their heritage and place in the family unit.
Family Photos tell Your Family's Story

Photographs are said to be worth a thousand words and those visuals tell a story—the story of your family and life together.
"When children grow up surrounded by photographs, it gives them a richer understanding of where they come from, which helps with confidence. Until recently, people often thought of photographs as almost trivial, but actually they are an incredibly important way of connecting with our sense of self, with each other and with times gone by," says Professor Geoff Beattie, Dean of Psychological Sciences at the University of Manchester (UK) author of a 2009 study on the effect of family photos on children.
Seeing themself in photos enriches a child's sense of identity
Photos in your home act as an implicit and distinct statement that family is important and that each member is equally important.
As human beings we assimilate objects of value into our subconscious definition of self-identity. Kids are like sponges, soaking in every family photo, every photo of themselves into the story that is their life.
Each family photo displayed in your home is a silent, "I love you."
Printed photos vs. digital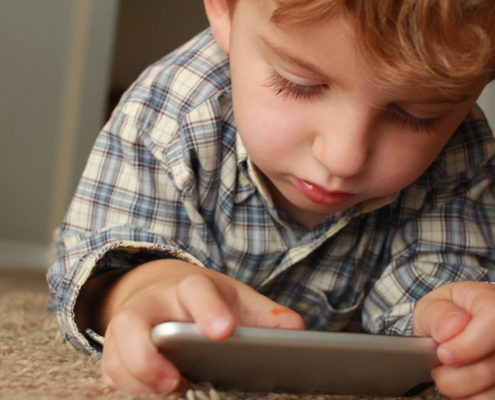 Of course so many of us love to share images of our children online, but we can't forget the value of printed images that not only set a tone of love and acceptance in the home, but provide the easiest way for your child to simply see themselves in pictures every day. Without having to turn on a device.
There's a different level of engagement that happens when we engage more of our child's sense of not just vision, but touch. There's just something different about holding an photograph in your hand.
Dr. David Krauss, licensed psychologist who has been using client family photos in their therapy sessions since the 1970s, recommends placing family photos and photos of your children in their own bedrooms too, so they will be the first thing they see in the morning and one of the last before they shut their eyes at night.
A Parent's role in bolstering your child's self-esteem with photos
A fun activity suggested by Judy Weiser, licensed psychologist is to talk about your family photos with your children. Tell them about the people they might not know as well, or show them photos of themselves as babies, or even photos of parents and grandparents as children. Talk about how they belong and how much love you all have for each other despite your different lives, opinions, and generations.
If you'd like to read more a more in-depth article on this subject, visit Glow Imagery here.
A Photographer's role in fostering your child's self-esteem
"A photographer's job is to create and make the image look like a safe holding space for kids where they are safe and protected. Kids get it on a really simple level," says Dr. Krauss
It's my mission to make your family photo session as fun as possible. I recommend that you get your kids involved in the process. In fact, I created a video with five ways you can help your kids prepare for their photography session.
And remember that friend of mine who used to count photos of herself when she was a child?
As a mother, she now makes sure she always has an equal number of photographs on display of her own children. ;)
https://www.clickingwithkristin.com/wp-content/uploads/2018/04/boy-loves-family-picture-self-esteem.jpg
667
1000
BlogMGR
https://www.clickingwithkristin.com/wp-content/uploads/2018/03/logo_1437527010-1.jpg
BlogMGR
2018-04-26 12:39:33
2018-04-26 14:48:27
Family Photos Improve
Your Child's Self-Esteem