Plan Your Perfect High School Senior Photo Shoot on Tablerock Beach

Plan your perfect High School Senior Photo Shoot on Tablerock Beach in Laguna Beach.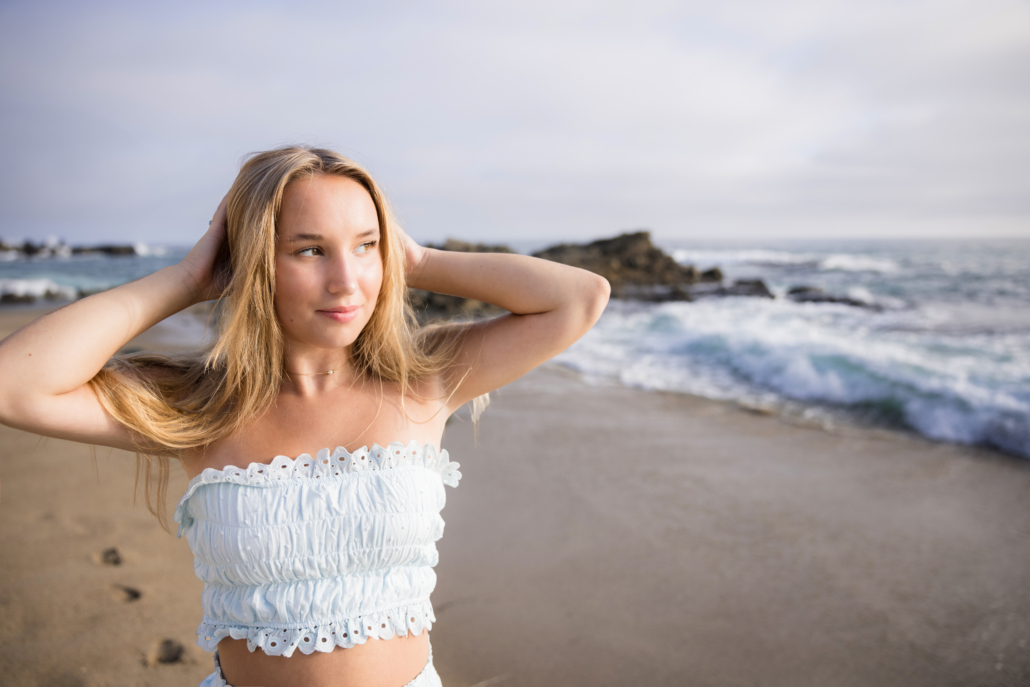 Are you planning a perfect destination high school senior portraits session in Laguna Beach?
Are you ready to capture unforgettable memories of your high school senior year? Look no further than the stunning Tablerock beach in Laguna Beach! With its picturesque views, golden sand, and breathtaking sunsets, it's the perfect location for your senior photo shoot. Let the natural beauty of this coastal paradise serve as the backdrop for your most cherished moments. Get ready to strike a pose and let your personality shine as you create lifelong memories in this spectacular setting. Whether you are a local Orange County senior or you want to plan a destination senior photo shoot, Tablerock beach is an ideal location.  Your senior photos will truly be a reflection of who you are and all that you've accomplished during your high school journey. So gather your friends, choose your favorite outfits, and get ready to have a blast capturing those picture-perfect moments at Tablerock beach in Laguna Beach!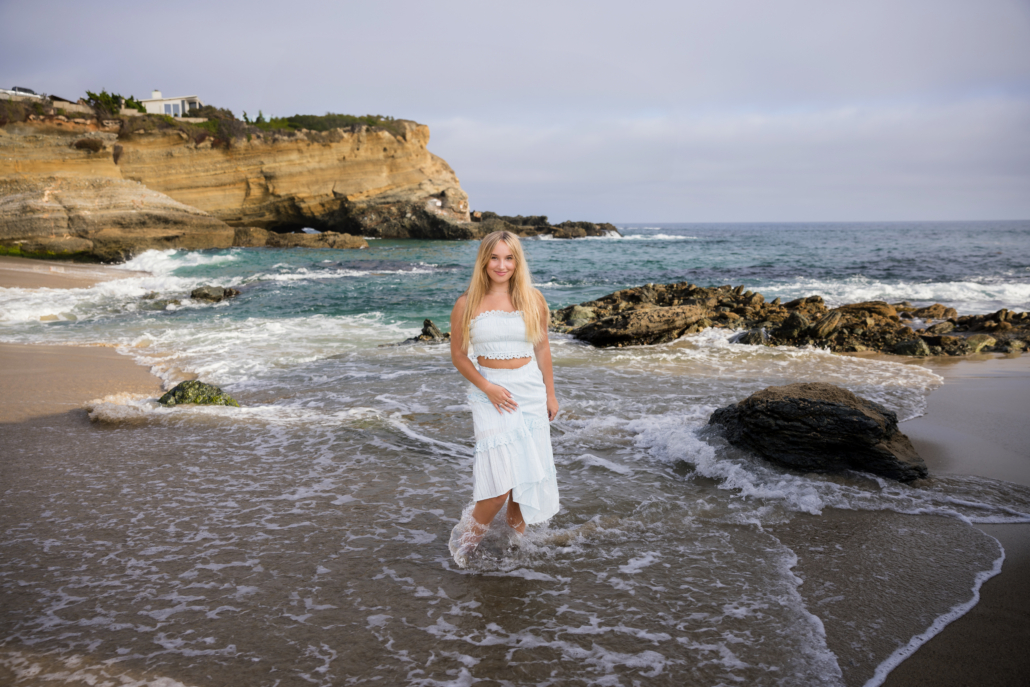 Here are some important things to consider when planning your perfect High School Senior Photo Shoot on Tablerock Beach in Laguna Beach
Choosing the right photographer for your senior beach session.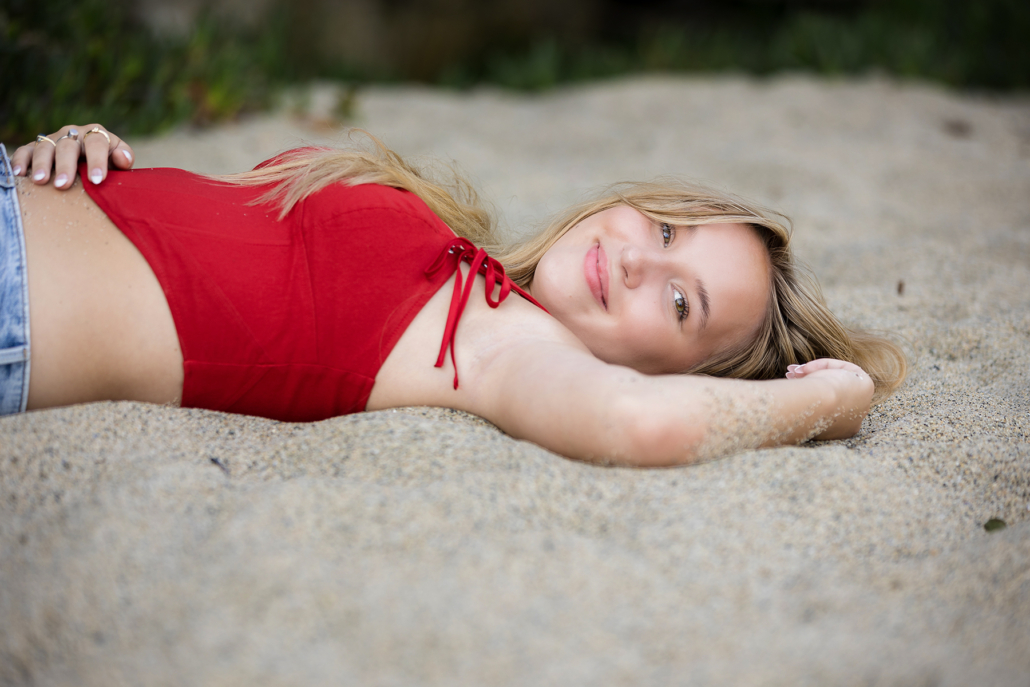 When it comes to beach photography, the challenge lies in dealing with strong backlighting and harsh reflections. But fear not!  We know just how to navigate these obstacles and create stunning images that truly capture the essence of your senior photography session.   At Blue Sky's Studio, we use professional lighting equipment, reflectors and scrims to enhance our images and create the perfect portrait in every lighting condition.
Picking the Best Time of Day: Plan your perfect High School Senior Photo Shoot on Tablerock Beach in Laguna Beach at Golden Hour
The Golden Hour, that magical time just after sunrise or before sunset, is renowned for its soft, warm light that adds a touch of ethereal beauty to your photographs.   Why do we encourage you to book your beach session during the golden hour?  First, we want you to be able to open your eyes wide and not squint during your session.  It is much easier to open your eyes in soft lighting.  Second, golden hour lighting produces smooth even skin tones.  And finally, the beach in the early morning and late afternoon is far less crowded.  This means no crowds in the background of your portraits.
What to wear when planning your perfect high school senior photoshoot on Tablerock beach?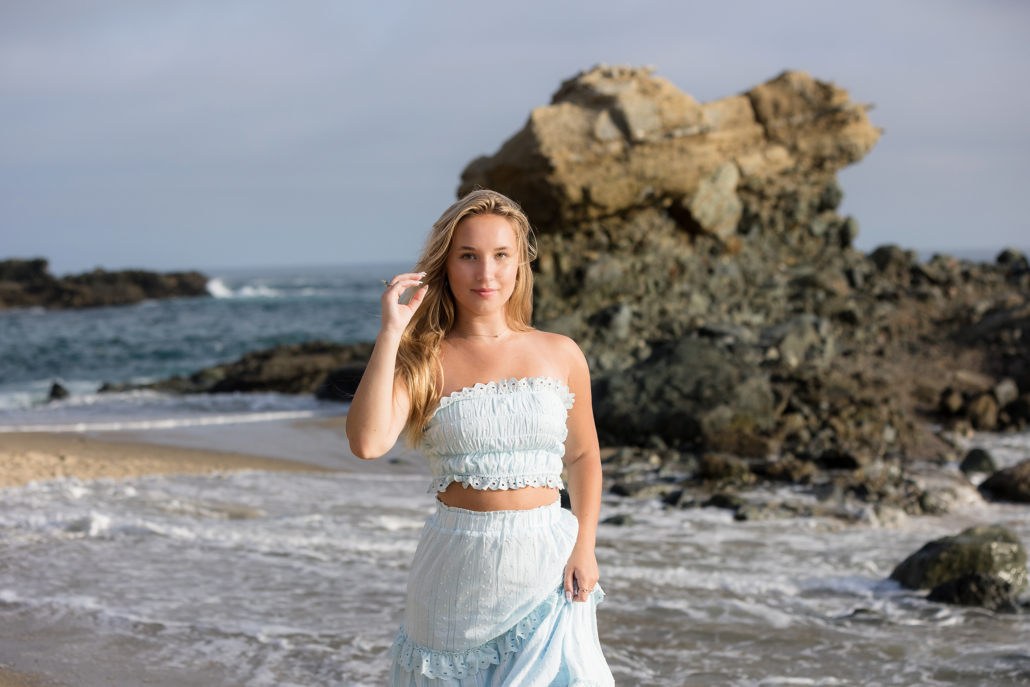 It's time to capture those memorable moments and create stunning senior portraits that will last a lifetime. But wait, what should you wear? Don't worry, we're here to help you choose the perfect outfits that will make you shine in every frame.
When it comes to beach shoots, comfort and style go hand in hand. Opt for lightweight fabrics like cotton or linen that will keep you cool under the sun. Flowy maxi dresses or skirts paired with a cute crop top are always a great choice for a boho-inspired look. For a more casual vibe, try denim shorts with a colorful off-shoulder top.
Don't forget about accessories! A floppy hat, sunglasses, and statement jewelry can add that extra touch of personality to your ensemble. And of course, let's not forget about footwear – sandals or wedges are ideal for walking on the sandy shores.
Remember to consider the color palette of your outfits as well. Soft pastels or vibrant tropical prints can complement the beach backdrop beautifully. Coordinate with your friends if you're planning a group shoot and aim for a cohesive look without being too matchy-matchy.
Lastly, be true to yourself and choose outfits that make you feel confident and comfortable. After all, these photos are all about capturing your unique personality during this special time in your life.
So go ahead and have fun selecting your outfits for the high senior Tablerock Beach photo shoot! Get ready to create memories that will make everyone say "Wow!"
Highlight Tablerock Senior Portrait session with McKenna
Now you know where to book your session, the time of day for your session and what to wear for your session.  Here is a the gorgeous Mckenna (named after the beach in Hawaii) who came all the way from Michigan for her Laguna Beach senior photography session!  To see a guy session at Tablerock click here.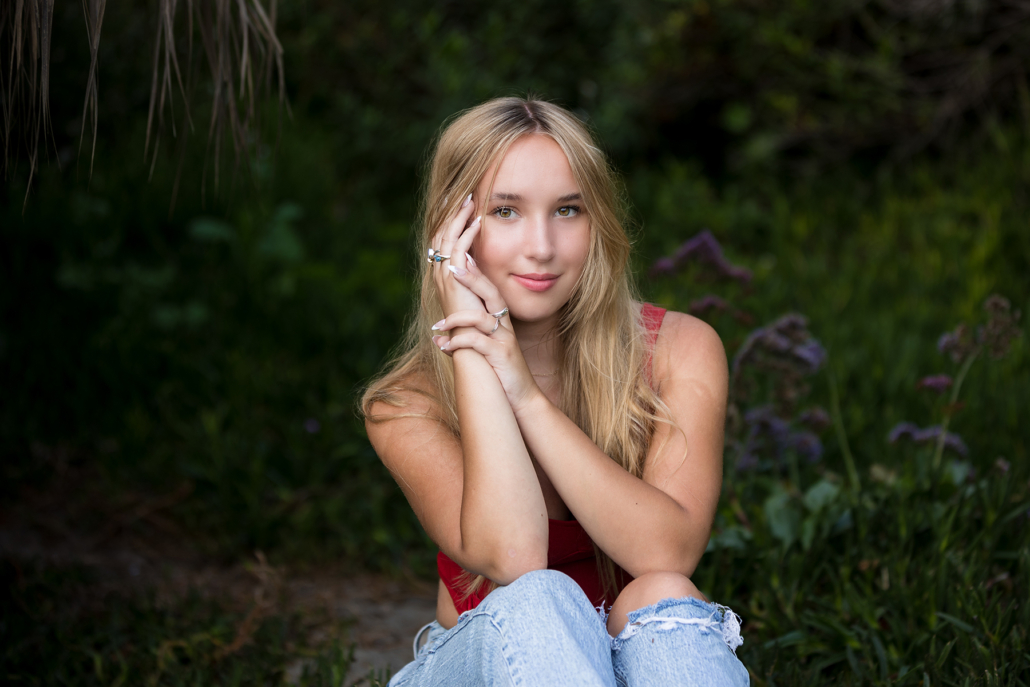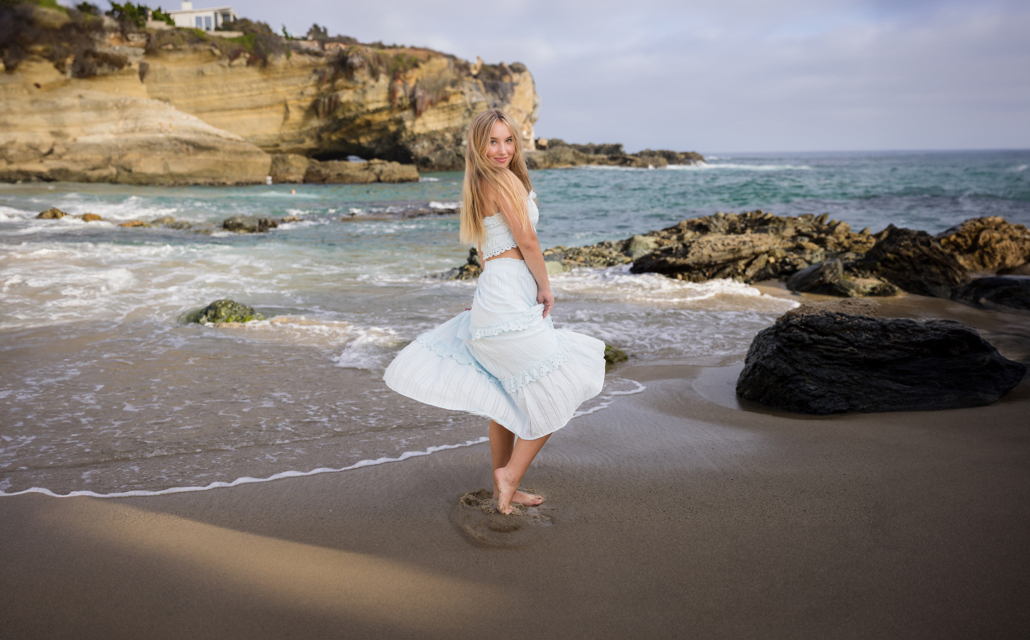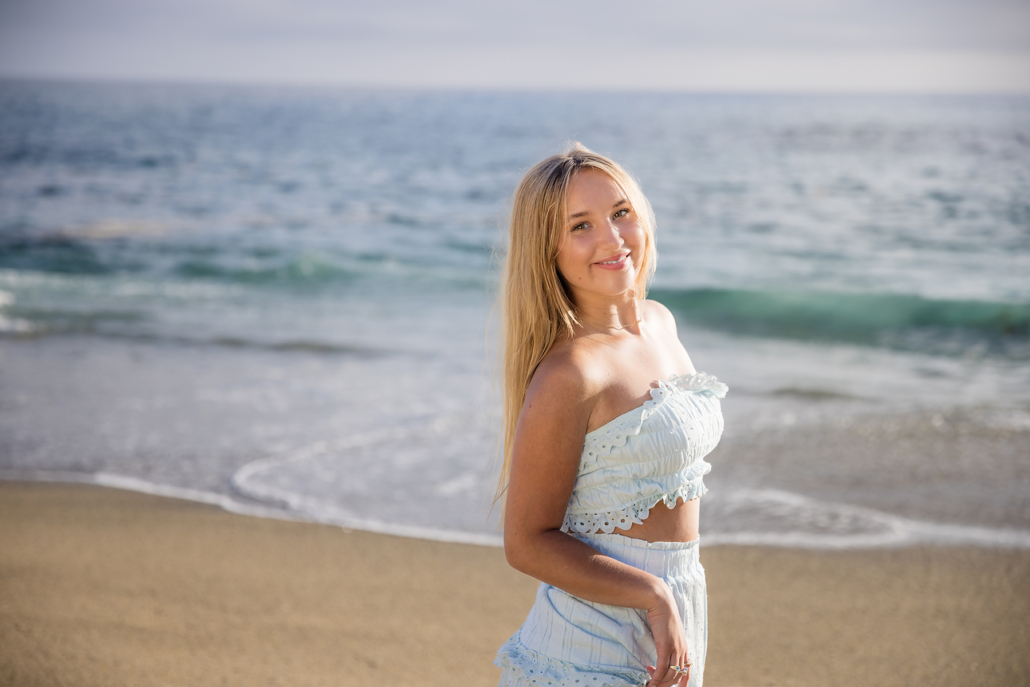 We would love to book your senior session.  Feel free to reach out to us at 949-510-3862
More info here on our video
https://www.clickingwithkristin.com/wp-content/uploads/2023/08/senior-beach-photography-3309.jpg
1201
1800
admin
https://www.clickingwithkristin.com/wp-content/uploads/2018/03/logo_1437527010-1.jpg
admin
2023-08-02 09:48:41
2023-08-14 10:58:10
Plan Your Perfect High School Senior Photo Shoot on Tablerock Beach