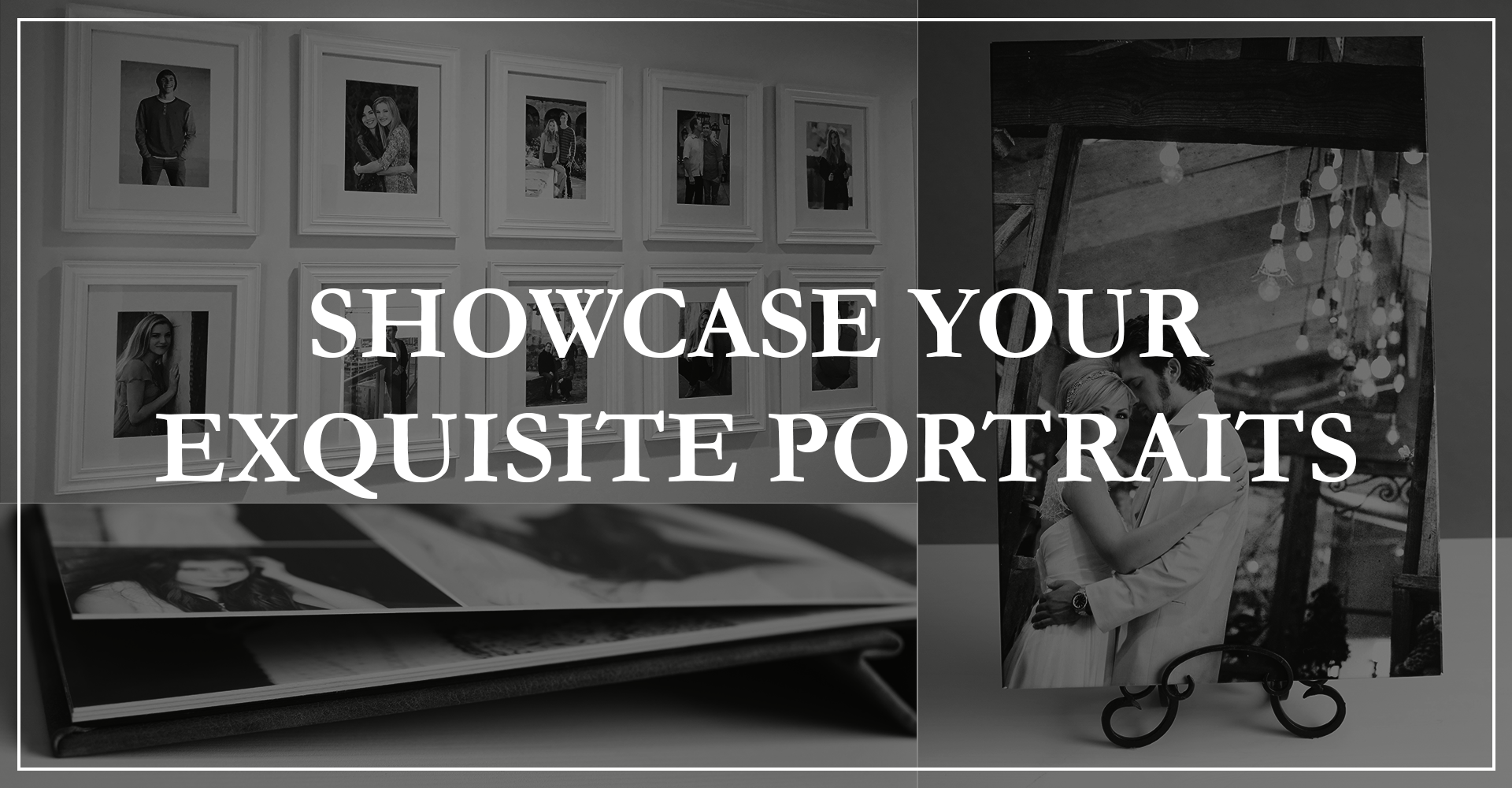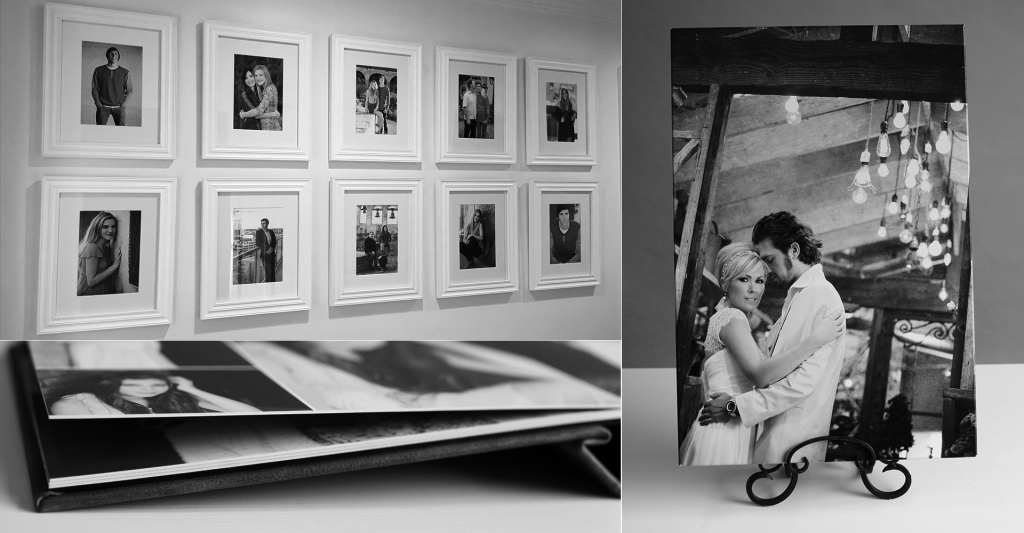 So you've had some wonderful family photos taken, now what do you do with all of these amazing new images of your loved ones?
With all the options out there these days it can be hard to decide just what to choose when it comes time to order your new photos. Well, don't worry, we've planned ahead.
We have some great products and packages, but today I just want to give you a sneak peek at just what they look like. It's hard to show just how high-quality these items are online, but know that when you come to your review session after your photography shoot, you'll be able to see all of these wonderful options in person.
Professional family photography is an investment–not just some quick prints from Costco–but it's hard to think of many better investments than high quality images of your family! Your portraits will be adored for years, decades, and generations to come. Let's take a look at some beautiful ways to showcase your new photography.
Folio Boxes
Let's start with folio photo boxes. This is one of my absolute favorite products that we carry, and not just because it is completely hand-crafted in Italy and looks amazing, but because of it's versatility as well.
One of the challenges you'll have when you come to view and order photos is that it's so dang hard to choose between so many amazing shots. Folio Photo boxes are an elegant and practical solution to this problem.
As you can see from this video  below (yep that's me, in studio), you can display one lovely image, framed and matted in the box–maybe on your coffee table, or an entry table, and you can also switch it out whenever you want. Just open the box and view up to 20 matted images or store some of the images while you swap others out into frames you have elsewhere in your home. You can even display the images on a nice photo ledge like I'm doing here in our studio in Laguna Canyon.
Fine Art Matted Prints
Now that you've seen an example of one of our folio boxes, let's talk about just how crazy-amazing the prints inside them are! Printed on luxurious acid-free paper, these ultra high quality prints can be available the very same day as your review session.
Like I said, it's hard to really show just how gorgeous these super saturated fine art prints are online, but trust me, when you see them during your review session, you'll know what I mean.

These allow you to easily change up your photos each year, or even throughout the year, since they come in expertly crafted mattes.
We select our very favorite 20 images from your session (before you arrive) to present to you in person and when you purchase, each print includes the fully edited digital file as well!
You can display these luxe prints on an easel, on a photo ledge, or even in a frame. They also make great gifts for loved ones.
Frames & Wall Art Collections
We have a variety of framing and matte options to fit your home's unique decor. We  love to go the extra mile for our clients and we'll even create mockups of your home using real images from your shoot and a picture of the wall(s) in your home. Check out some of the great frame and canvas print collections we've mocked up.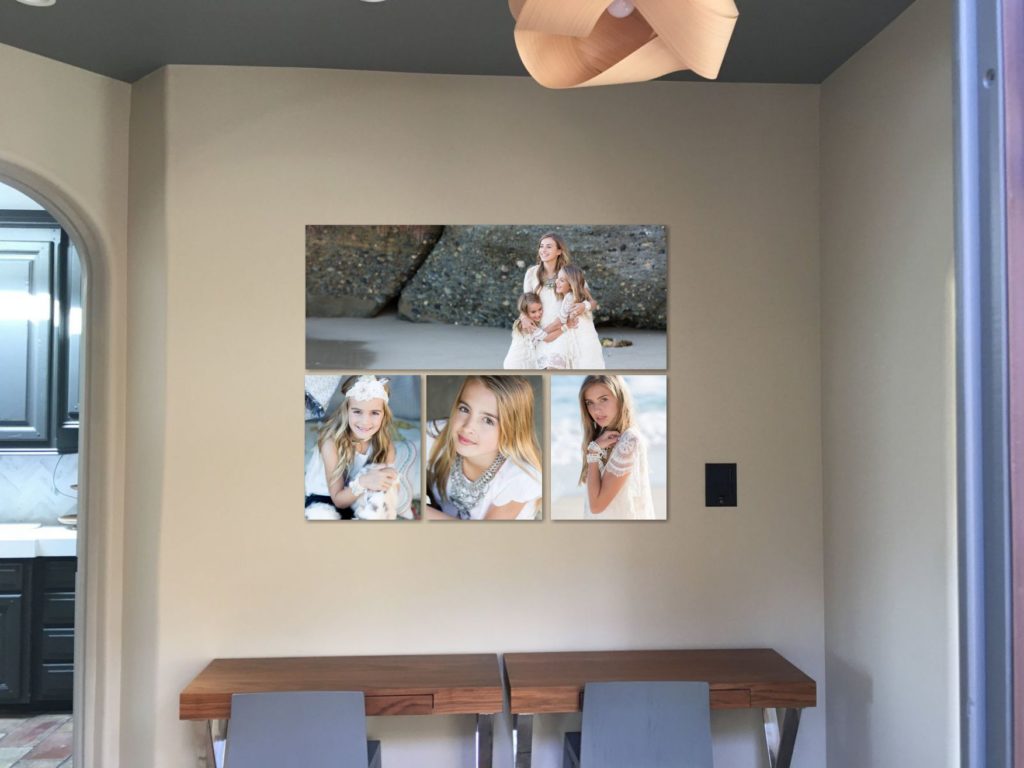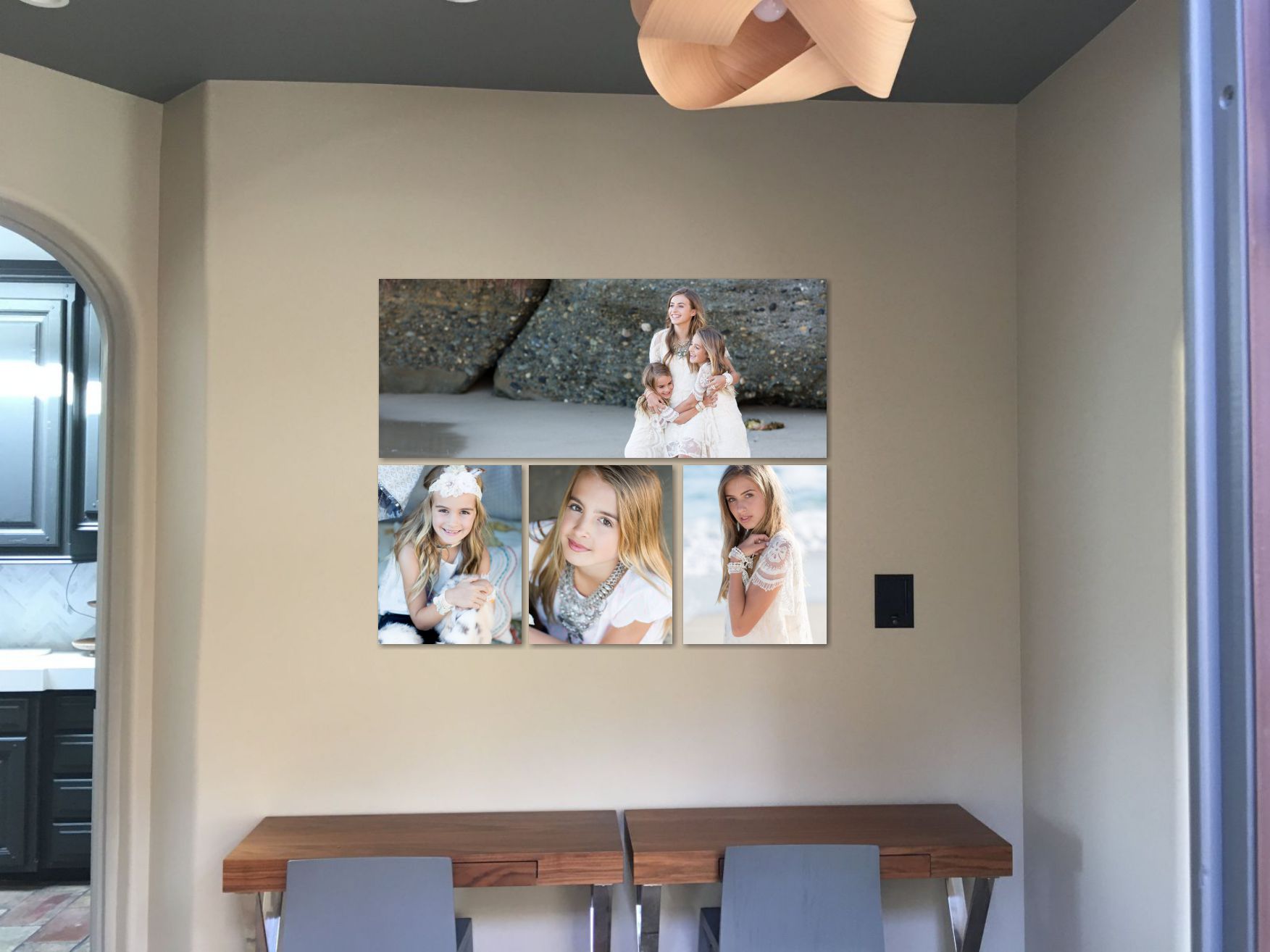 Blue Sky's Studio takes all of the guesswork out of your photo purchasing process by even laying out and installing all of our wall galleries.  You can replace the hassle of measuring tapes with gorgeous photo groupings you'll enjoy for years to come, and I promise there will be lots of laughs at our girl tools, too!
Albums–Your Family Story Book
Our Orange County photography sessions include so many special moments that it can be difficult to choose only a few images for your home.
Albums are a perfect solution for the client who loves many (or every) image. We endeavor to create memories to fill the page, and what's more, we'll work with you to create a one of a kind album as special as your session.
We've been in this business for many years and have tried just about every album out there, but we've elected to offer only the highest quality albums for your memories. But we also have different options at different price points. Here is a tiny sampling of our beautifully-crafted photo albums.
The best part about photo albums is that they give us the opportunity to tell the story of your family.  From silly faces, to soulful looks, we want to document it all so you have tangible memories just as special as your kiddos!
Our albums also make beautiful gifts, and are timeless and wonderful ways to remember your loved ones' most precious moments.  
We look forward to helping you choose the right images from your Orange County photography session. And remember, if you want the latest news on our best promotions and even tips and tricks on how to get your best photos join the Blue Sky's Studio email list. We promise we'll only send good stuff.
Want to see our photography portfolio? Visit our full Orange County Photography website.
https://www.clickingwithkristin.com/wp-content/uploads/2017/11/SHOWCASE-prints-boxes-mattes-canvases-for-your-photography.png
1000
1920
BlogMGR
https://www.clickingwithkristin.com/wp-content/uploads/2018/03/logo_1437527010-1.jpg
BlogMGR
2017-11-16 08:54:30
2018-01-15 17:15:02
Your Memories Deserve Great Prints, Wall Art & Frames