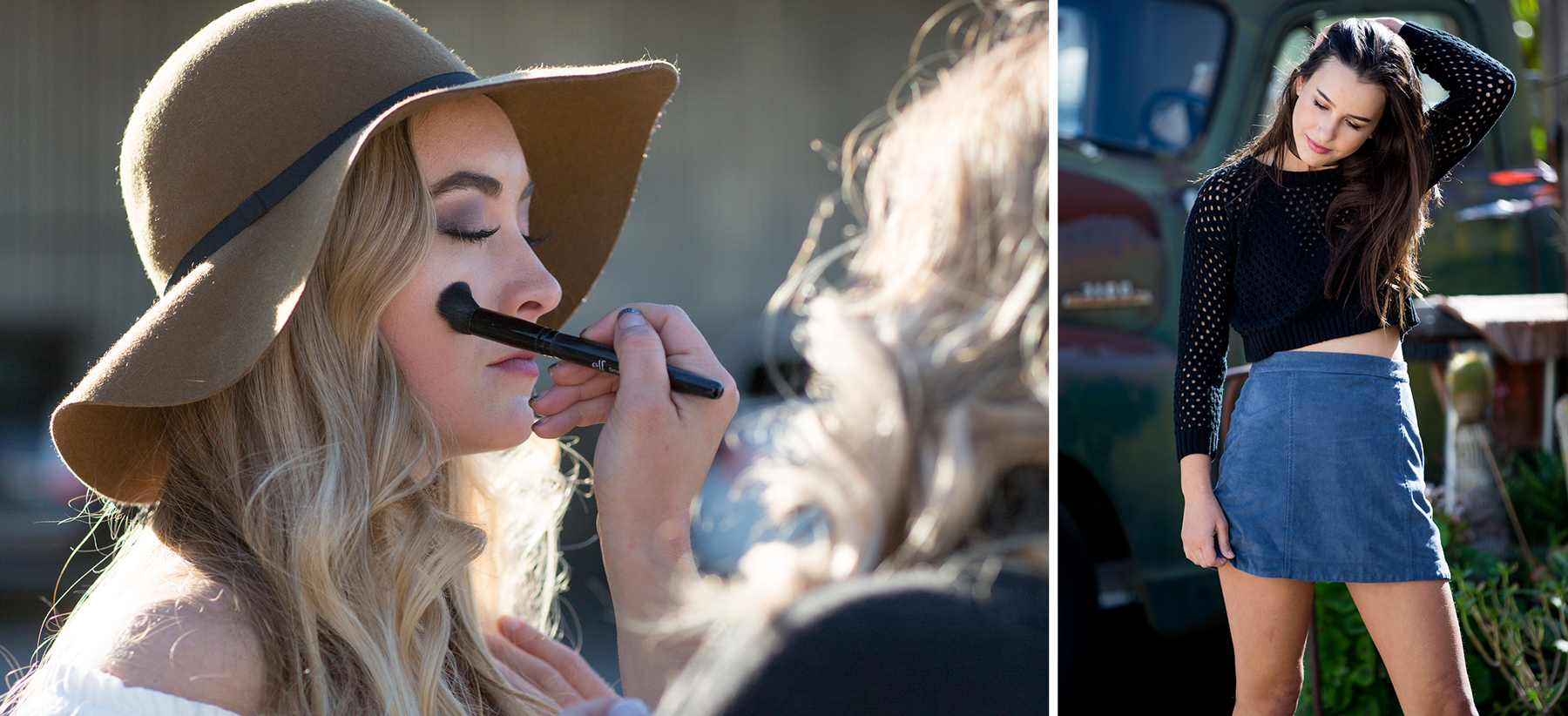 At Blue Sky's Studio, we've always prioritized making every detail perfect for our clients' photography sessions. That's why we hire professional stylists to help you select not only the right wardrobe and accessories, but to coif your hair, and create that picture-perfect makeup look. Here are a few of our secret methods to make you look your best on photo day!
Do you ever look at those photos of celebrities and wonder how much is PhotoShop and how much is just great styling and posing? We get it. And while we do perform tastefully subtle PhotoShop enhancements for some clients (wink, wink), we prefer to make you look your best from the start.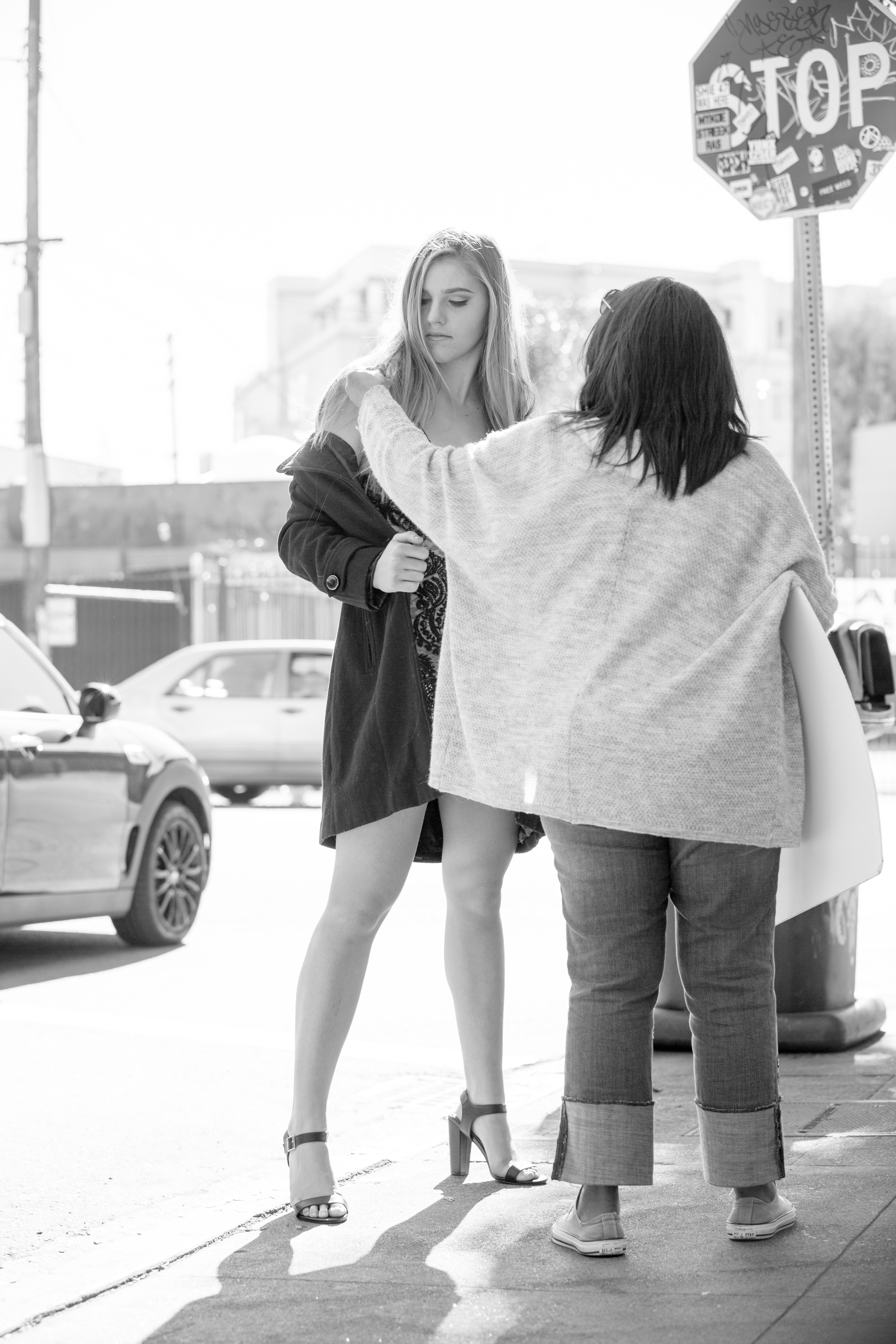 Pay Attention to the Details
When selecting what to wear for your photography shoot we always recommend a few wardrobe changes for variety, but be sure to notice the details.
Ask yourself: how does it fit? Is it flattering to your body type? Does it feel good on you? Do the armholes fit? Is the hem in the right place. 
Be sure to test each garment, complete with any accessories, or layers you plan on wearing. Take some time to do a 360 view in the mirror to make sure it looks how you want it to. Try different accessories, shoes, skirts, pants, etc. until you find the right combinations.
If you don't trust your mirror, take selfies or have a friend snap quick photos of you in your outfits so you have a better idea of how it will look for your professional pictures.
Can't decide? No problem. Bring your wardrobe options to your shoot and our stylist will give you professional advice on which pieces work best.
Natural Blush & the Egg White Facelift
Most women apply blush to their cheeks after they've finished their foundation, but did you know that if you do the blush first (a little heavier than you usually would) and then apply foundation, you'll achieve a more blended, natural look?
Niki Metz, of Jouer, also recommends that you apply egg whites to your face, especially around the eyes, a couple hours before you apply makeup. Then just before it's time for makeup gently rinse off with warm water. The egg whites have a tightening effect on your facial skin.
Of course, if you're using our stylist, you won't need to worry about applying makeup after your faux facelift.
Don't Underestimate the Power of Spanx
Did you know that according to celebrity designer, Rob Zangardi, who styles stars like Jennifer Lopez, Ciara, and Rachel McAdams, that even models wear shape-friendly garments like Spanx?
It's true! Shapewear helps smooth out your least favorite areas so the camera won't even know they're there. Rob also says that the must-have shapewear is the Spanx Short, to tuck in your tummy, hips and thigh areas. Just don't forget to try it on with your clothing so you know how it will fit.
Prep Your Canvas (aka Your Face)
No matter how great your makeup, it will always look even better when your skin looks its healthiest.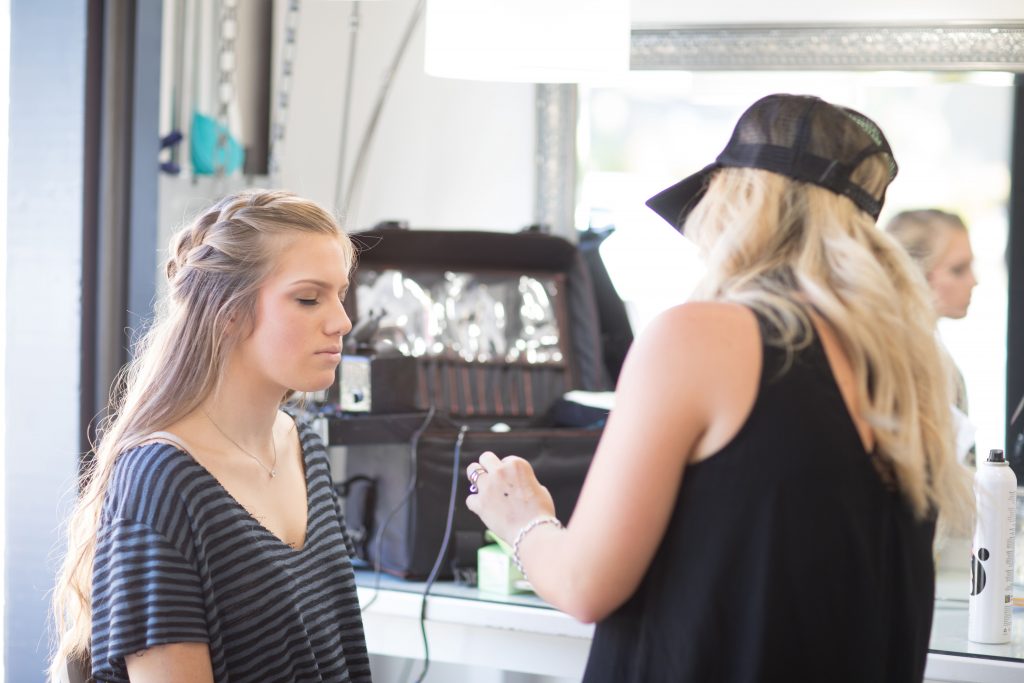 A week before your shoot, be sure to get good sleep and drink plenty of water.
Don't get any crazy new facial treatments or products that could potentially cause allergic reactions or discoloration. Also be sure to keep up with your normal skincare regime. And don't forget to moisturize those lips!
The night before your shoot, avoid alcohol. Even a small amount can make your face a little puffy or dehydrated. And be sure you get a good night's rest.
The day of the shoot, be sure to arrive makeup-free and ready for our stylist to work her magic!
Tailor It!
Let's say you found that almost perfect dress or blouse, or jeans, but they're not quite right. No problem, if you plan ahead.
Don't be afraid to take it to a tailor or an alterations place and have them nip and tuck the garment so that it fits your body in the most flattering way. It's a great way to speed up your shopping process too–as long as it can be altered to fit your unique body or style.
How You Feel
How you feel makes all the difference. In the end it's important to pick a wardrobe that fits who you are. When it comes to completing your look with makeup and hairstyling, be sure to bring some pictures of the type of looks you like. Our stylist will work with you to create a look that feels natural and expresses your best self.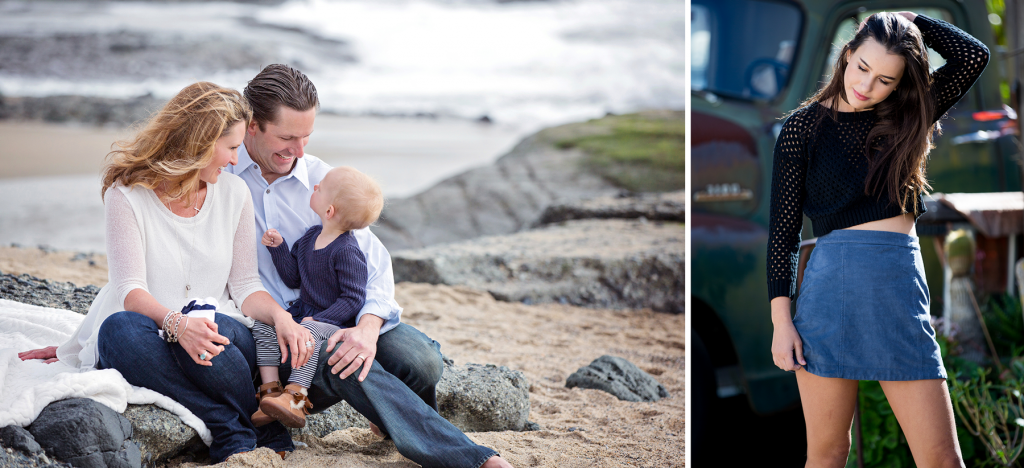 Bonus tip: We often use Pinterest to create mood or theme boards for different Orange County photography shoots. Even if you never use Pinterest for anything else, we recommend signing up and using their massive database of images to create your own board with the styles that feel like you! Then you can show us your board prior to, or at your session!
Hair Style
Be sure to schedule your hair color update at least a week before your shoot so that the color has time to mellow to it's best shade and your roots won't show!
Avoid getting a new hairstyle just before the shoot. And even if you're just getting a trim, be sure to do it at least a week in advance, again so your hair settles into it's usual look.
If your hair is on the dry side consider doing a professional deep conditioning a few days before your photography session.
Nail It!
An often overlooked part of your overall style is your hands and fingernails. Be sure to go get a manicure a few days before your shoot. You don't have to do color, but trimmed cuticles, nails, and moisturized hands create that beautiful finished look in all of your photos.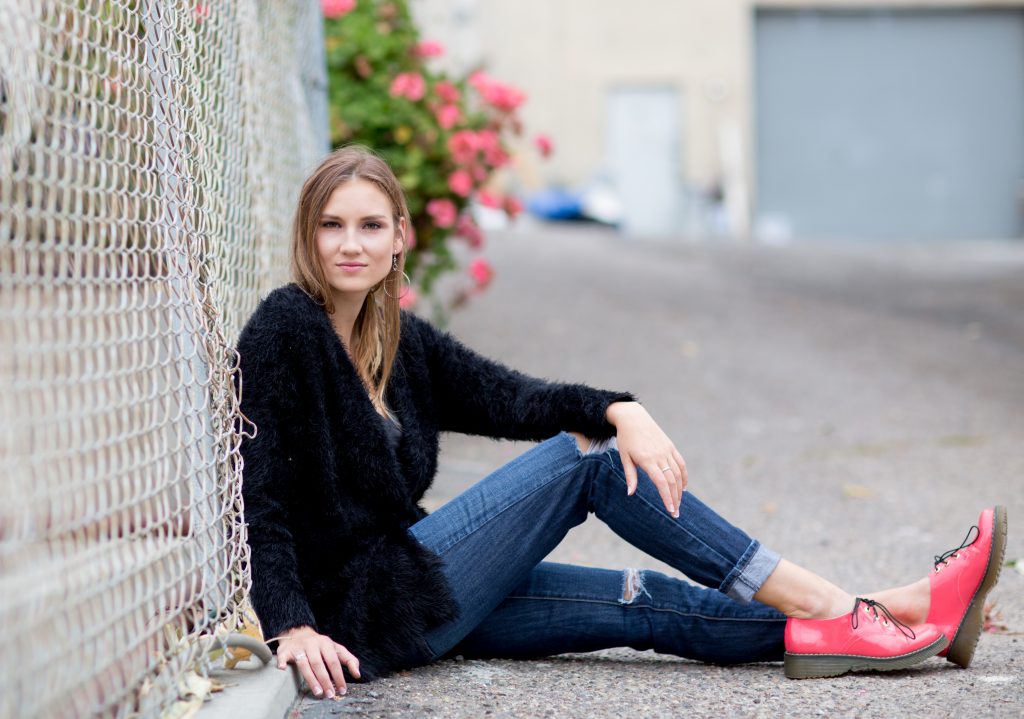 We hope you've enjoyed these styling tips. It's always an honor to see the beautiful results our stylists achieve in our Orange County photography sessions.
Learn more about all of our Orange County photography services and book your session today!
https://www.clickingwithkristin.com/wp-content/uploads/2017/10/celebrity-styling-secrets.png
822
1800
BlogMGR
https://www.clickingwithkristin.com/wp-content/uploads/2018/03/logo_1437527010-1.jpg
BlogMGR
2017-10-26 23:18:07
2018-05-09 14:51:04
Celebrity Styling Secrets for Your Next Photo Shoot