Popular Trends in High School Senior Photography

Where should I shoot my OC Senior Portraits?
Orange County is an excellent spot for amazing high school senior portraits. We have beaches, open fields, city scapes, historic architecture and gorgeous parks.
Blue Sky's Studio strategy for any portrait photography session is to start with your personal fashion style. If you tend to dress more edgy and high fashion, I would definitely recommend choosing a city background or in the studio. If FreePeople clothing is more your vibe then a flower field, a beach at low light or an open meadow would enhance the look of your session.
Fashionista Senior Session
If you love trendy clothing, fun accessories and the latest style in shoes and boots you are probably a fashionista. For your session, we want to highlight your amazing style. That means staying away from really busy backgrounds so all of the emphasis in the image is on you and your cute outfits. Here are some of my favorite spots for this type of session.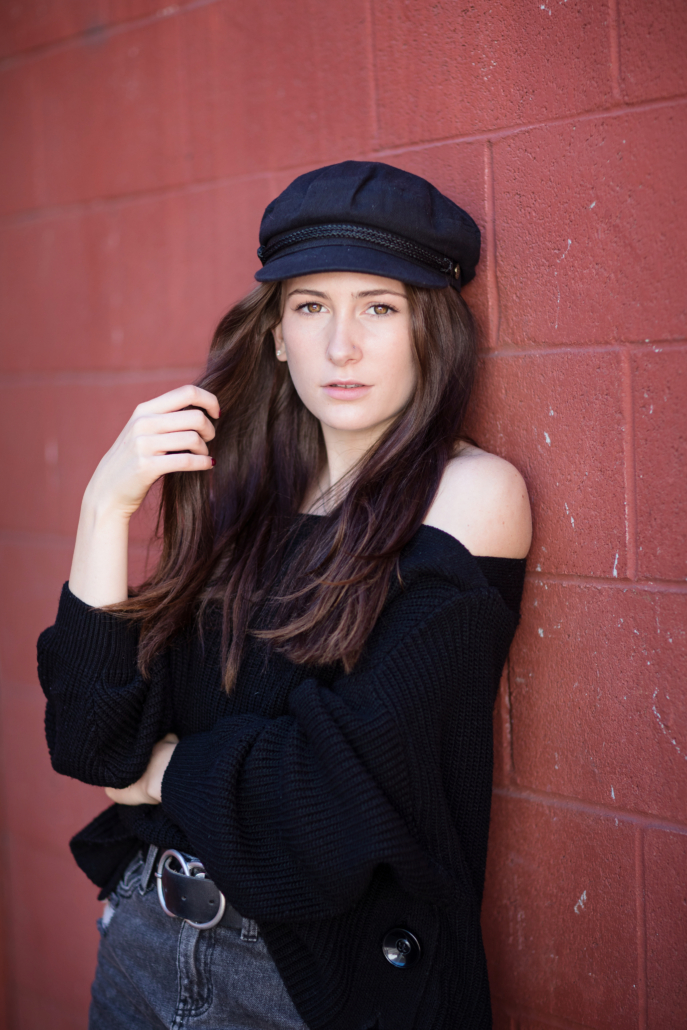 Boho Senior Session
If you love vintage clothing, neutral colors, free flowing hair and lots of texture, then a Boho inspired session is probably your jam! Think of Free People Clothing, or shop at your favorite vintage store or even raid your Mom's old wardrobe. I love these sessions when the colors are really monochromatic as is the background look. The perfect locations for this type of session include.
Endless Summer Session
Shooting your high school senior portraits on the beach is great any time of the year. It is true that Southern California is a photographers paradise. There are so many sunny days every year that it doesn't matter if you book in August or February, you are sure to get at least a few, beautiful sunny So Cal days. Here are my top five spots for an endless summer session.
Enter to win a free fully styled high school portrait session with Blue Sky's Studio!
If you are really into bold colors and statement clothing, you can read more in the Color blog post by clicking on this link: Using Color in your shoot to create style.
https://www.clickingwithkristin.com/wp-content/uploads/2019/02/mccullough-5079.jpg
4255
6382
admin
https://www.clickingwithkristin.com/wp-content/uploads/2018/03/logo_1437527010-1.jpg
admin
2019-02-27 11:12:19
2019-07-16 06:45:33
Popular Trends in High School Senior Photography